What is The Cure To Cancer? 
Alternative Cancer treatment Options Conference 2014
Have you been looking for a cancer treatment option that works? 
You don't "buy" the conventional approach of conventional surgery PLUS high dose radiation PLUS chemotherapy?
You are in the right place. Come to "The Cure To Cancer Conference 2014" at the Sheraton San Diego Hotel on April 25th to 27th to meet doctors, leaders and consultants on alternative cancer treatments who promote and use cancer treatments that work!
Click here for more information on "The Cure To Cancer Conference 2014"
"How many people do you think suffer from cancer?
I thought it was about 1 in 20 until recent figures showed it's closer to 1 in 2 of us suffering from cancer during our lifetime."
"Is that an epidemic? Yes. Should we be scared? No, because information is power and if you are armed with the latest cutting edge information you can avoid the destructive treatments most people are led into, and be empowered with alternative treatments and combinations of mainstream and alternative treatments that are far more effective, and heal rather than hurt our health."
"Come to the Cure to Cancer Conference and hear from some of the leading researchers, scientists, doctors and health advocates on the planet such as Dr.Francisco Contreras, Dr. Thomas Lodi, Dr. Leigh Erin Connealy, Dr. Nick Delgado, Ph.D, Burton Goldberg, Dr. Veronique Desaulniers, Dr. Sherrill Sellman, N.D., Dr. Jameth Sheridan, Dr. Robert Dee McDonald, Helayne Waldman, 
Paul Leendertse, Mark Robert Waldman, Bill Henderson, Doug Kaufmann, Dave Sandoval, Chris Wark, Elaine Gibson, and more."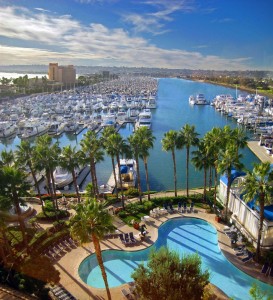 "See what path is best for you if you need treatment now and for preventative measures that work to keep your health secure.
Come to the Cure to Cancer Conference April 25th to 27th at the Sheraton San Diego hotel."
Discover the Leading Edge Research and Insights About Cancer and It's Possible Solutions When You Attend the Cure to Cancer Conference in San Diego
The Cure to Cancer Conference Provides the Latest in Integrative and Alternative Solutions to Cancer from the Leading Edge Researchers, Scientists, Doctors, and Health Advocates on the Planet.
About 40 million people in the US right now diagnosed with cancer, and many more around the world.  Most of them do not have the insurance, finances, or ability to go through conventional treatment in a hospital. These people are frightened and searching for answers.
This conference is designed to bring forth the latest and most groundbreaking leaders around the fields of cancer research, alternative cancer treatment options and share the results they've been getting with every major type of cancer on the planet.
We are not claiming we have the cure, we are simply asking those who have the credentials, experience, and results, what it is they are doing that's working, and giving people a new opportunity for hope and health, and if they have found alternative and integrative solutions for cancer, we want to know about it!
Come to The Cure To Cancer Conference 2014 in the Sheraton San Diego Hotel, April 25th, 26th and 27th.
Some testimonials from cancer-free patients who refused surgery, high dose radiation and chemotherapy to chose alternative cancer treatments.
After seeing my Grandfather wither into a brittle and fragile state of suffering due to ongoing chemotherapy and radiation treatments, eventually passing away much before his time… I knew there had to be an alternative way to heal and reverse cancer.
Less than 6 months later, after partnering with Jean Swann to host the first ever Cure to Cancer free online global tele-summit, we were able to help tens of thousands of people facing cancer become empowered and educated on alternative and integrated solutions to cancer.
And I am so grateful and honored to be writing to you today to invite you to join me for the first ever Cure to Cancer Conference in San Diego – April 25th – 27th, 2014 for a community driven highly educational and inspiring 3 day event for people who are interested in learning and incorporating alternative and empowering healing solutions into their life.
Our hearts have been truly touched in being able to help so many people, and our mission is to get the latest and most ground breaking insights out to millions of people around the world.
With hundreds of beautiful and soul touching emails coming in consistently, here are a few we'd like to share with you from the summit:
---
Evita Ramparte refused Chemo and Healed Herself from Ovarian Cancer!